Chiropractic Services in Kansas City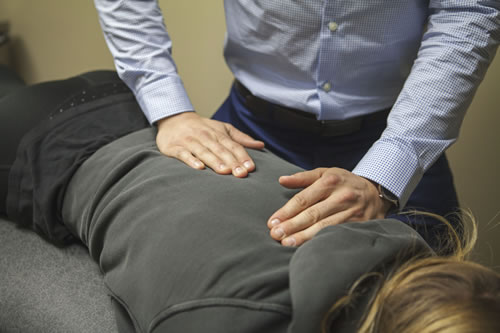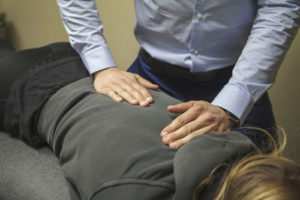 At Siraguso Family Chiropractic, we take care to provide our patients with high quality treatment personalized for their unique needs. Our staff members are professional, courteous and efficient. We understand that communication is key when it comes to getting our patients better. To ensure rapid, long-lasting recovery we implement a proven multidisciplinary approach to treatment. Services utilized at our office include:
Chiropractic Manipulative Therapy
Chiropractic Manipulative Therapy (CMT) is a safe, effective treatment for joint dysfunction in the spinal column and extremities. It is utilized to restore joint mobility, improve biomechanical function, improve nervous system function and reduce pain.
Flexion Distraction Therapy
Flexion-Distraction (F/D) is a gentle chiropractic treatment procedure utilized for back and neck pain. Flexion-Distraction is a safe alternative to back surgery for those 95% of patients whose conditions do not demand surgical intervention. The doctor is in control of the treatment movements at all times. Flexion-Distraction is utilized for many conditions such as: Disc Herniation, Bulging Disc, Sciatica/Leg pain, Stenosis, Spondylolysthesis, Scoliosis and more.
Manual Therapy
Manual therapy is a treatment modality used to increase localized circulation, restore muscular integrity, reduce inflammation, improve joint mobility and for the relief of muscle spasms and soreness.
Intersegmental Traction (Roller Table)
Intersegmental Traction (IST) is a therapeutic modality utilized to induce passive motion into the spine for the purpose of stretching spinal joints and increasing mobility. The benefits of IST are increased mobility, restoration of ligamentous integrity, increased circulation of spinal fluid and relaxation.
Therapeutic Exercise
Therapeutic exercise programs are developed to increase strength, endurance, flexibility, range of motion and functional capacity. The video below demonstrates just a few of the exercises we prescribe to patients to increase core stability, improve balance and reduce pain.
These treatment approaches can relieve your back, neck and joint pain so that you can get back to the activities you love ASAP!
If you have any questions or concerns please feel free to contact our office at (816) 272-3580