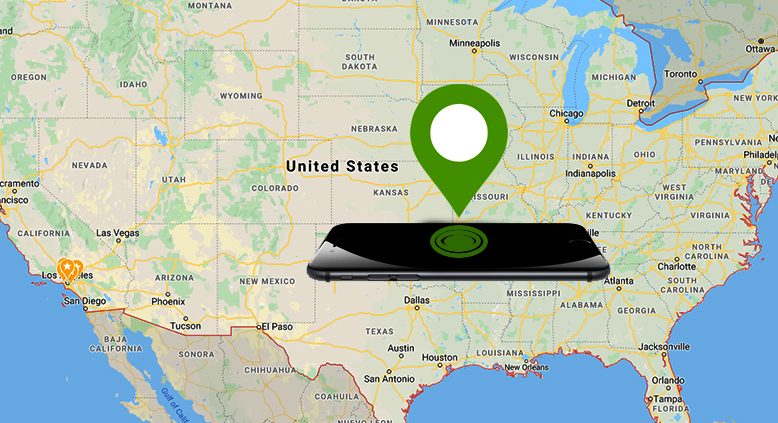 How Can I Find A Chiropractor Near Me?
Chiropractic care is a wonderful and essential medical practice that helps millions of people become pain-free, function at a higher level, and have a better quality of life. Unfortunately finding the best chiropractor in your area can be quite a struggle. Many potential Chiropractic patients are left asking themselves "How do I find the best Chiropractor closest to me?" The most common practice is using a search engine such as Google. The problem is that after sifting through dozens of Chiropractors, you don't know who to trust, and you are only left with information overload. Luckily there is a better process. Here are some tips and key information that could better help you find the right Chiropractor for you.
Ask Family and Friends For Recommendations For A Chiropractor in your area
Chances are one of your friends or family members has seen or is currently being treated, by a chiropractor. There may even be a chance that the chiropractor is in your area. Reaching out for recommendations on social media will likely surface multiple chiropractic practices in your area. You may even see several of your friends and family choosing the same place. This is a good indication that the doctor and the practice is very reputable. If you are on Facebook or Instagram the recommended practice will populate with a link to the chiropractic practice's page. Click the link, and dive into a wealth of information. Check the reviews, pictures of the office, prices, conditions, and techniques that the chiropractor uses. They may even have a scheduling link, or link to the website where you can find even more information. If the office has good recommendations from its patients and a good social media presence, then it is promising that the Chiropractic office near you provides wonderful care.
 Peer-Reviewed Chiropractic Sites
Don't have social media? Or perhaps you tried reaching out to friends and family and did not receive satisfactory recommendations. No worries, because there are plenty of peer-reviewed websites that can provide you with information to find the best Chiropractor near you. Sites like:
Healthgrades
Zocdoc
Google
Yelp
RateMDs
Vitals
These are all reliable sources to find the best chiropractor near you. This is because they are all unbiased peer reviews from patients that have been to that Chiropractic office. On most of these sites, the overall ratings of each provider are primarily decided by Provider's level of care, providers ability to listen and diagnose the patient, staff friendliness, ease of scheduling, appointment wait time, office environment, cleanliness. Using these free and unbiased sites can be a good starting point when finding a chiropractor near you.
Does The Chiropractor Near Me Treat My Condition?
Chiropractors can treat multiple conditions. Many of which people did not know a Chiropractor can help with. Some of these include:
Chronic Back Pain
Cervicalgia
Lumbago
Sacroiliac Dysfunction
Cervicogenic Headaches
Cervical Radiculopathy
Disc Bulges/Disc Herniations
Spinal Stenosis
Facet Syndrome
Discogenic Low Back Pain
Thoracic Outlet Syndrome
Tendonitis
Muscle Spasms
Torticollis
Scoliosis
Pelvic Unleveling
Degenerative Joint Disease (arthritis)
Costochondritis
Spinal Instability
Gate Dysfunction
Vertigo
If you already know your condition, be sure that the Chiropractic website or social links state that they can treat your condition. If you do not see it, then reach out their messaging service, by phone, or by email. This will assure that your time and money is not wasted.
What Are The Best Techniques For My Condition?
 Chiropractors specialize in conservative care treatment. Conservative care is a very big field. This is why so many chiropractors practice in so many different ways. In terms of technique, the diversity in chiropractic is large. This is a good thing, because one technique may be best for one person, and another technique may be better for someone else. The most popular chiropractic techniques include:
Diversified
Extremity Manipulation / Adjustments
Activator Methods
Gonstead
Flexion-Distraction
Thompson Technique
Sacro Occipital Technique
Applied Kinesiology
Cranial Technique
Logan Basic
Meric
Grastin
ART
Traction
Soft Tissue Release
There are dozens of techniques but more than likely one of these Chiropractic techniques will help with your condition. Again, if you have an idea of what your condition may be, then search what chiropractic technique is most suited for that particular condition, and see if the Chiropractor near you practices that technique. This will assure you get the best and most efficient quality of care specific to your condition.
Will My Chiropractic Care Be Personalized?
 Now that you have chosen your Chiropractor it is time to reach out. Do not be afraid to ask the questions that have not been answered on the website or by others. Quality care means that the chiropractic practice is transparent and honest with their process. They may not be able to answer all of your questions upfront without knowing exactly what is going on with your condition, but they still should be able to give you an idea of how your experience will go. It is important that you are comfortable with the process and your care.
Additionally, if you are unhappy with the care you are receiving, remember it is okay to change chiropractors.
https://siragusochiropractic.net/wp-content/uploads/2020/05/chiropractor-near-me-car-accident-injury-car-whiplash-1.jpg
583
778
Dr. Frank Siraguso, Kansas City Chiropractor
https://siragusochiropractic.net/wp-content/uploads/2016/08/Siraguso-Chiropractic-Logo-2-300x103.png
Dr. Frank Siraguso, Kansas City Chiropractor
2020-05-09 01:19:24
2020-10-22 10:30:43
chiropractor near me